Packaging Design - Yousafe Mask
Packaging and Brochure Design development for The You Safe Mask, created by Accyourate, a company specialised in Wearable technology.
This Mask has been officially presented in July by Red Cross.
Social Distancing inspired the name design of the mask where each letter are far from each other.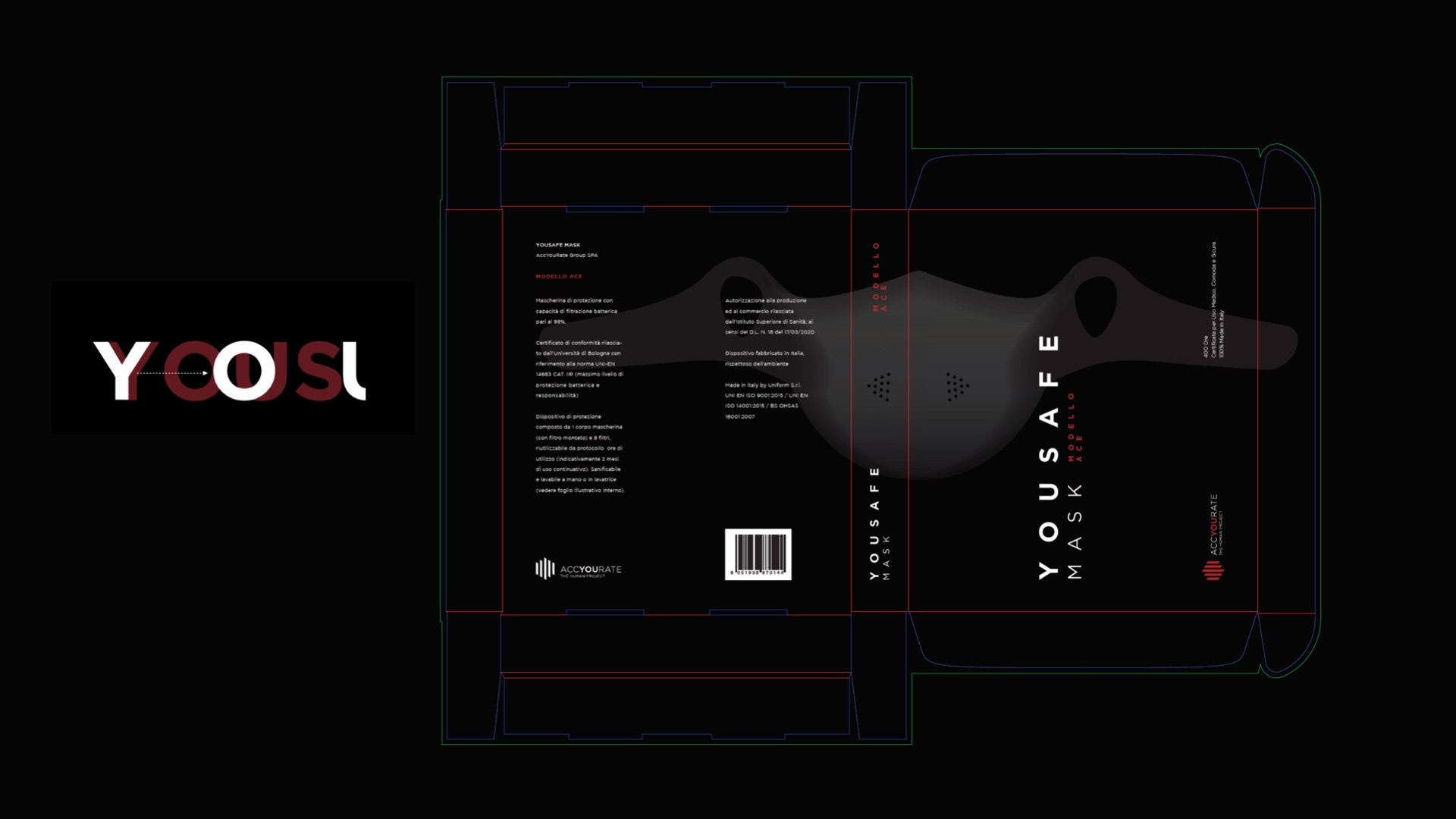 The packaging design wants to enhance the soft and strong silhouette of the mask and its elegance.
Inside the packaging you can find a leaflet with infographics about the properties and correct use of the product.